Spring in Provence
Images from the Sharon Shipley lead cooking tour to Provence, April 2001.
These small images lead to larger ones. The actual pictures from the camera are 9 times as big (3x in each dimension), so if you want more detail, sent me email since I've kept the originals.
To keep download time down, I've divided into several pages. Here are links to each of them.
---
The advance guard of Dick, Sharon, and Elaine left a week early after we managed to get the last two bags into the car along with the three of us and Dean, our driver.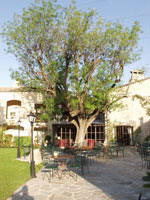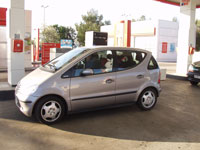 We spent two nights in a lovely hotel in Mougins, in the outskirs of Nice. This is a picture of the courtyard. Sharon and Elaine were in the main building and Dick was in a building off the courtyard. We came in this tiny car that could barely hold our stuff (as long as we didn't all exhale at the same time.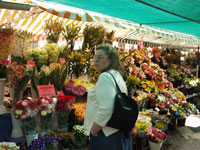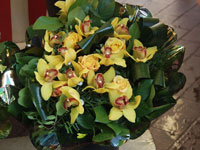 Our first stop was the market in Nice. It was just before Easter, and there were many flower vendors. Of particular note were these bouquets of orchids and roses. The orchids were in individual glass vials filled with water, and gathered together into nosegays.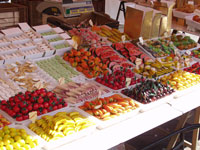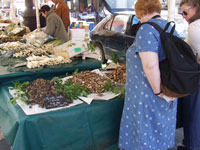 There was marzipan in every conceivable shape, and wonderful mushrooms.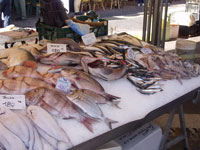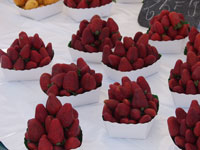 There were fresh fish and beautifully displayed strawberries.

---