---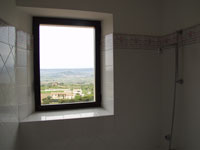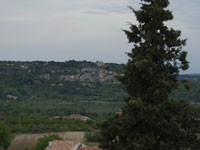 My shower in Bonnieux didn't have any sort of curtain or enclosure to keep the water off the floor, but it did have a rather nice view. To the left of the tree, you can see the ruins of the castle of the Marquis de Sade.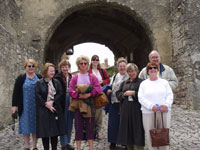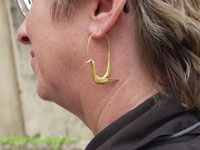 On Tuesday, we stopped in the small village of Seguret. Hey, I finally got David (the only other man in our group) in a picture. On the right, Katie is wearing her new earrings.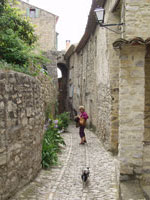 Madeleine had joined us as our tourguide by this time. On the right, it looks like the little dog might be coming toward Robbin to ask for a haircut.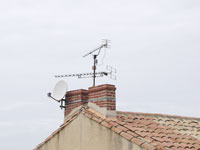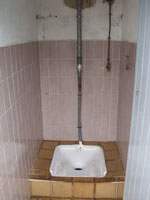 Ancient walled cities notwithstanding, you've still got satelite dishes to keep informed. The public toilet facilities were a bit strange by American standards.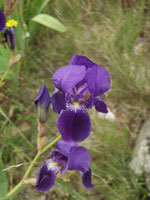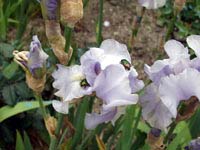 Outside the village I took some more iris pictures for Marjorie. One of them had some beautiful beetles crawling on one of the flowers.

---