---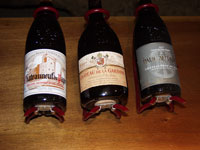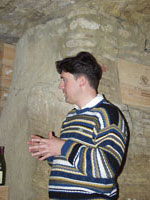 Next to Chateauneuf-du-Pape where we tasted a number of wines. Our host was Guy (sp?) who was one of the partners in a wine exporting company.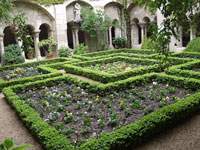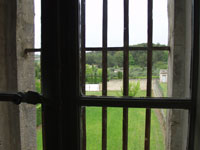 On Wednesday, we went to the market at San Remy, then on to the hospital where Van Gogh spent some time. The shot on the right is taken from Vincent's room. I don't know whether the bars were there at the time or are new.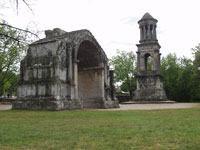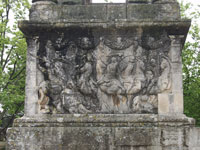 Across the street were some Roman structures that were still in pretty good condition.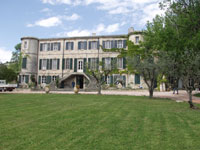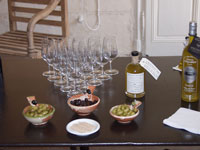 Next to Sharon's favorite olive oil supplier where we tasted oil and wine.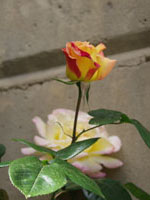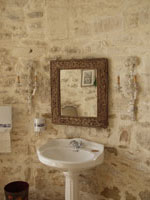 The chateau had a beautiful rose growing on the outside wall and an amazing round bathroom inside.

---