---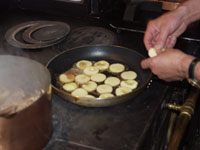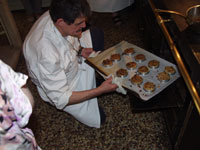 We had an interesting vegetable of celery root and apple, spiced and sauteed. Dessert was a pine nut tart.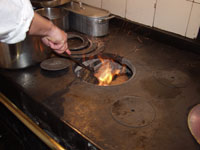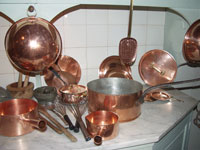 All of the cooking was done on a wood fired stove in wonderful copper cookware.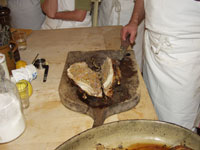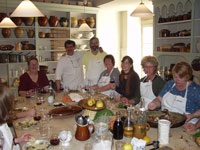 Here is one of the birds cut in two after roasting and the happy crowd eating our lunch.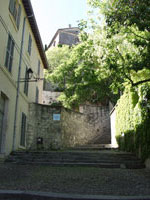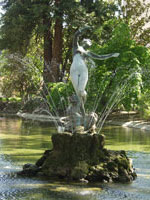 After lunch we had some free time in Avignon. Elaine, Katie, and I took the long (at least the high) way around the palace to get back to the bus. We had to climb a lot of stairs, but there was a beautiful park at the top that we would have otherwise missed.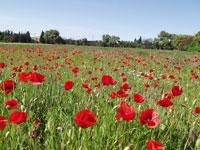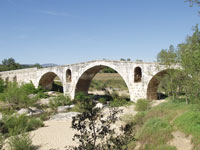 On the way back to the hotel, we stopped by a nice field of poppies and crossed over an old Roman bridge.

---