---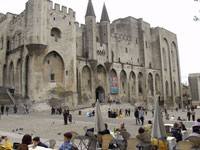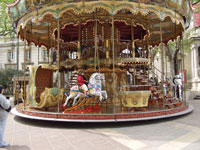 Later that day we went to Avignon and saw (the outside of) the Palace of the Popes, and wandered around town. There was quite a nice merry-go-round in the central plaza. We spent several hours driving around parts of town practicing for our Tuesday adventure to come. We also moved to the Chateau des Alpilles outside of San Remy.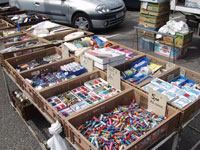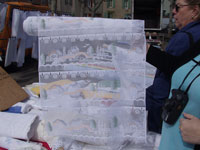 The next day found us in Cadanet, a small hillside town whose market had some interesting fabrics and sewing notions.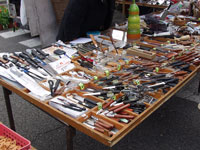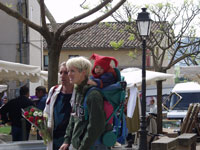 I was intrigued by the knife seller's wares. There was a cute baby with an interesting hat.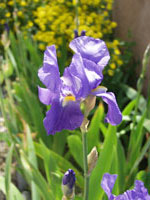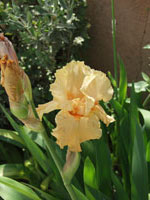 I started taking pictures of irises, since my daughter Marjorie is an iris enthusiast.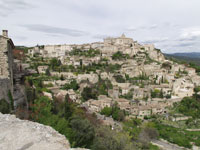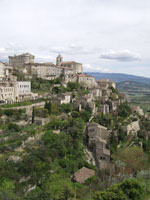 We drove by many more picturesque towns. I believe this one is Gordes.

---