---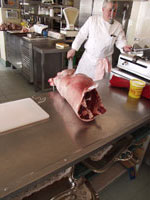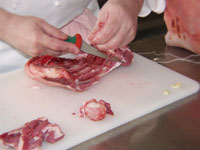 Jany took us to his kitchen and showed us how he prepares the lamb that he will serve us for dinner.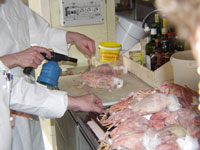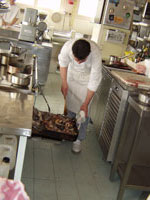 He allowed us to wander around the kitchen and see what the other cooks were working on.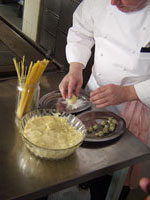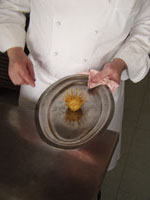 Our potato dish was mashed potatoes wrapped around a chilled herb butter ball and studded with spaghetti. It looked like a little Sputnik when it was deep fried (and tasted wonderful).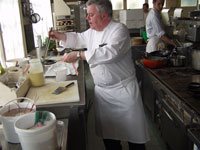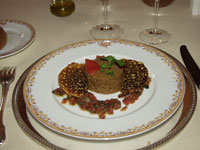 He made chickpea flour pancakes that later appeared with an egplant mousse and a tomato relish accompaniment. Note the "La Bonne Etape" logo on the top of the plate. This place had tons of china and sliverware.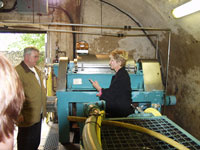 The next day Jany went with us to his favorite olive oil mill where we saw a lot of olive trees and some machinery (that was probably only interesting to the engineers).

---